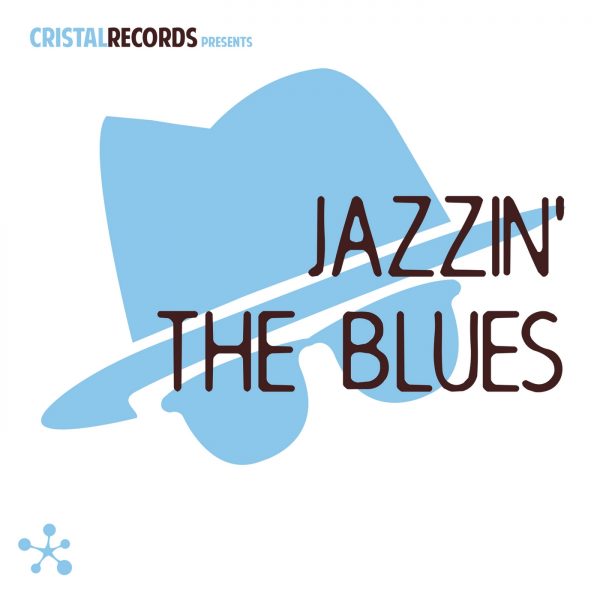 JAZZIN' THE BLUES
Sortie : 02/06/2015
REF : CRC 101
Résumé
Cristal Records Presents : cette nouvelle collection jazz de Cristal Records propose à prix doux 2 cds thématiques, le premier dédié aux standards incontournables du thème abordé, le second, lui, sur le même thème présente un florilège de titres issus du catalogue Cristal Records.
Et pour débuter cette collection un opus consacré au Blues avec dans le premier cd concocté par Claude Carrière des indispensables comme « Blue Monk » joué par Thelonious himself, « Blue Bash », « Bessie's Blues » de et par respectivement Jimmy Smith et John Coltrane…. Et dans le second cd, « Gee Baby », « Ain't I Good To You? » par Ronald Baker et son quintet avec « China Moses », « Blues #7 » par François Théberge Group avec Lee Konitz, mais aussi l'étonnant « Cousin Bechet Blues » de Manu Dibango ou encore « Creole Blues » de Duke Ellington joué par l'inattendue Sophia Domancich et son Pentacle….
En savoir +
Cristal Records, depuis plus de vingt ans, œuvre pour faire découvrir des artistes originaux, évoluant dans les différents styles et courants du jazz : du bop au jazz manouche en passant par le jazz world et le jazz le plus contemporain…
Claude Carrière a été producteur de radio sur France Musique (1975-2008) et sur Radio France Internationale (1990-1997). Il a collaboré aux magazines Jazz Hot, Jazzman et Jazz Magazine. Co-auteur du Guide Akai du Jazz (1979-1985), il a été également l'auteur-concepteur de nombreuses séries de rééditions et de livrets pour les compagnies RCA, Vogue, Dreyfus Jazz, Masters Of Jazz, Universal, Black & Blue, BD Jazz, Cabu Jazz Masters, Cristal Records (collection Original Sound Deluxe), etc. Il est par ailleurs Président d'honneur de L'Académie du Jazz et de l'association « La Maison du Duke » et membre de l'Académie Charles Cros. Il a récemment enregistré comme pianiste deux CDs chez Black & Blue avec le «Chamber Jazz Quintet» (Rebecca Cavanaugh, Frédéric Loiseau, Marie Christine Dacqui, Bruno Ziarelli) et André Villéger : « Looking Back » et « For All We Know ».
TRACKLISTING
CD1
01. Jeep's Blues (D.Ellington/J.Hodges) Duke Ellington and his Orchestra
02. Back O Town Blues (L.Armstrong/L.Russell) – Louis Armstrong and his All Stars
03. Down Home Blues (L.Chase) – Dinah Washington with Eddie Chamblee and his Orchestra
04. Every Day ( I Have The Blues) (M. Slim)- Count Basie and his Orchestra
05. Ooh-Ah-De-De-De (C.Columbus) – Wild Bill Davis (org), Floyd Smith (g), Chris Columbus (d)
06. In The Evening (When The Sun Goes Down) (L. Carr) – Ray Charles and his Orchestra
07. Blue Bash (J.Smith) – Kenny Burrell, Jimmy Smith , Vince Gambella , Mel Lewis
08. Route 66 (B.Troup) – Nat
09. Aunt Hagar s Blues (W.C. Handy) – Art Tatum
10. Undercover Girl Blues (L.Young) – Lester Young, John Lewis, Gene Ramey, Jo Jones
11. Parker s Mood (C.Parker) – Charlie Parker, John Lewis, Curly Russell, Max Roach
12. Blue Monk (T.Monk) – Thelonious Monk
13. Bessie s Blues (J.Coltrane) – John Coltrane, McCoy Tyner, Jimmy Garrison, Elvin Jones
14. S.K.J. (M.Jackson) – Milt Jackson, Wes Montgomery, Wynton Kelly, Sam Jones, Philly Joe Jones
CD2
01. Tony Blues (N. Folmer) – Paris Jazz Big Band de Nicolas Folmer et Pierre Bertrand
02. Saint Louis Blues (W. C. Handy) – Jean-Michel Proust
03. Gee Baby, Ain't Good To You? (D. Redman/A. Razaf) – Ronald Baker Quintet feat China Moses/Michele Hendricks/Jesse Davis
04. Mumble Blues (S. Texier) – Sébastien Texier
05. Triana Moods (S. Domancich) – Sophia Domancich Pentacle
06. Cousin Bechet Blues (M. Dibango) – Manu Dibango
07. United Blues (R. Carter) – Philippe Amizet Quintet
08. Voici Ma Main (P.-A. Goualch) – Pierre-Alain Goualch
09. Blues #7 (L.Konitz) – François Théberge Group with Lee Konitz
10. Creole Blues (D. Ellington) – Sophia Domancich Pentacle
11. Cripple Crapple Crutch (D. Gillespie) – Ronald Baker Quintet
12. Blues-G'riff 2 (A. Hervier) – Antoine Hervier Trio
13. All Blues (M. Davis/O. Brown) – Denise King Olivier Hutman Trio
SUGGESTIONS