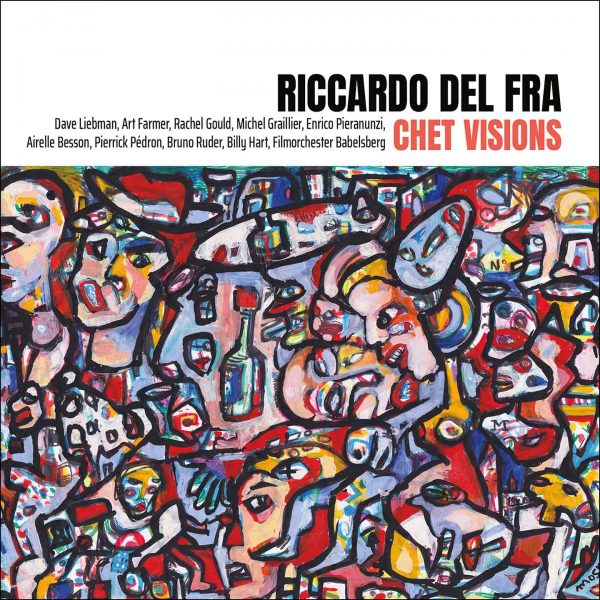 AVIS DES CRISTALIENS
LINE UP
CD 1 :
Riccardo Del Fra : contrebasse
Dave Liebman : saxophone soprano (3, 6, 12)
Art Farmer : bugle
Rachel Gould : chant (2, 7, 13)
Michel Graillier : piano (1, 8)
Enrico Pieranunzi : piano (5,11)
CD 2 :
Airelle Besson : trompette, bugle
Pierrick Pédron : saxophone alto
Bruno Ruder : piano
Billy Hart : batterie
Riccardo Del Fra : contrebasse, arrangements, compositions
Deutsches Filmorchester Babelsberg conduit par Tortsten Scholz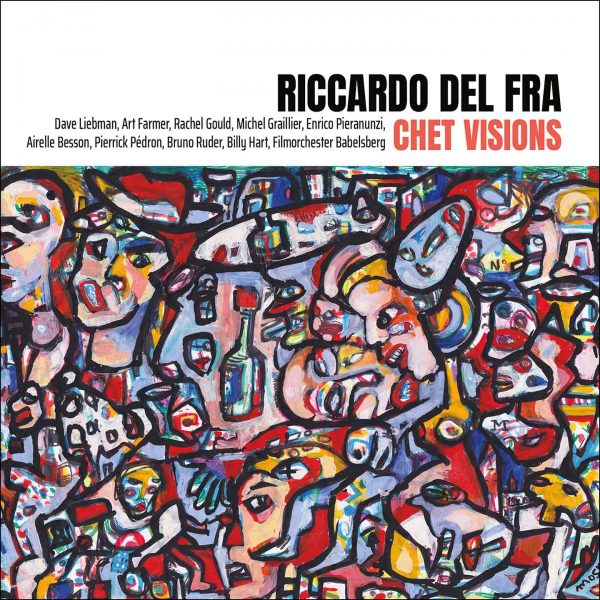 Chet Visions
Sortie : 10/05/2019
REF : CR 286-87
Résumé
A Sip Of Your Touch, My Chet My Song ! 25 ans se sont écoulés entre ces deux albums, inspirés par le grand trompettiste Chet Baker que Riccardo Del Fra a accompagné pendant près de neuf ans. Une aventure musicale et existentielle qui aura marqué sa vie de musicien.
A Sip Of Your Touch, réalisé en 1989, était dédié à Chet, disparu l'année précédente ; Riccardo conviait pour cette série de duos Art Farmer au bugle, le premier grand soliste américain avec lequel il avait tourné ; les pianistes Michel Graillier, partenaire fidèle du trompettiste, et Enrico Pieranunzi, pour les tout premiers concerts avec Chet ; Rachel Gould, chanteuse-musicienne, parce que proche de cet univers musical ; et le saxophoniste Dave Liebman, ou la voie vers une modernité implicitement présente chez Chet.
Un quart de siècle plus tard, My Chet My Song est un hommage renouvelé à Chet, mais à la lumière de ce qu'est devenu Riccardo Del Fra, le compositeur. Loin de l'exercice de style, il unit des standards qu'il aime à des compositions originales. Le magnifique orchestre des Studios de Babelsberg joue avec brio et élégance la musique de Riccardo Del Fra accompagné de son quintet.
De l'intimité du duo à l'orchestration symphonique, ces deux albums sont les pages d'un livre personnel qui pourra être lu – et entendu – à l'endroit et à rebours : Chet Visions.
En savoir +
TRACKLISTING
CD 1 – A Sip Of Your Touch
01. A Sip Of Your Touch (Riccardo Del Fra)
02. Do You Feel What I Feel (Rachel Gould)
03. I'm Old Fashioned (Jerome Kern/Johnny Mercer)
04. Lover Man (Jimmy Sherman, Ram Ramirez/Jimmy Davis)
05. Chet (Enrico Pieranunzi)
06. Leaving (Richard Beirach)
07. But Not For Me (George & Ira Gershwin)
08. Akita View (Riccardo Del Fra)
09. Piantranese (Riccardo Del Fra)
10. I Remember You (Victor Schertzinger /Johnny Mercer)
11. There Will Never Be Another You (Mack Gordon/Harry Warren)
12. But Not For Me (George & Ira Gershwin)
13. For All We Know (Sam M. Lewis/John Frederick Coots)
CD 2 – My Chet My Song
01. I'm A Fool To Want You (Jack Wolf/Joel Herron/Frank Sinatra)
02. Love For Sale (Cole Porter)/Wayne's Whistle (Riccardo Del Fra)
03. I Remember You (Victor Schertzinger/Johnny Mercer)
04. Wind On An Open Book (Riccardo Del Fra)
05. For All We Know (Sam M. Lewis/John Frederick Coots)
06. But Not For Me (George & Ira Gershwin)/Oklahoma Kid
(Riccardo Del Fra)
07. The Bells And The Island (Riccardo Del Fra)
08. My Funny Valentine (Lorenz Hart/ Richard Rodgers)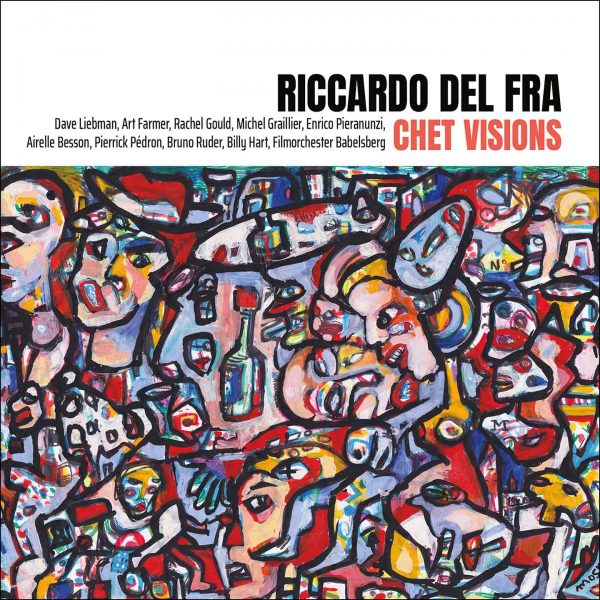 AVIS DES CRISTALIENS
LINE UP
CD 1 :
Riccardo Del Fra : contrebasse
Dave Liebman : saxophone soprano (3, 6, 12)
Art Farmer : bugle
Rachel Gould : chant (2, 7, 13)
Michel Graillier : piano (1, 8)
Enrico Pieranunzi : piano (5,11)
CD 2 :
Airelle Besson : trompette, bugle
Pierrick Pédron : saxophone alto
Bruno Ruder : piano
Billy Hart : batterie
Riccardo Del Fra : contrebasse, arrangements, compositions
Deutsches Filmorchester Babelsberg conduit par Tortsten Scholz